Excellent in its visual appearance and convincing with its lightness Plexiglas®/Acrylic is prepared to turn your ideas into action. In contrast to conventional glass, the creati- on and construction of tanks and terreria with Plexiglas® (acrylic) offers a wide range of manifold and ins- piring possibilities.
EXCLUSIVE SCHURAN-TANKS MADE OF ORIGINAL PLEXIGLAS®
Schuran Plexiglas® acrylic tanks combine design and functionality. We can offer you individually tailored designs and provide you with the advice and assistance. With over 30 years of expierence in the field of plastic processing and professional tanks we provide you with an all-round service for implementing the tank of your dreams.
Advantages of Plexiglas®
Transparent acrylic provides an unmatched lighttransmittance of 92%
Almost no optical distortion due to slight refraction of light
Only half as heavy as glass; its specific weight amounts to 1,19g/cm3
Extraordinary thermal isolation values
High stiffness, high impact strength, scrutinzied creep behavior
Transparent and bubble-free adhesive seam provides for steady connections
Resistance to weather guaranteed for 30 years
No milky bleariness, no yellowness
Easy deformability offers the utmost flexibility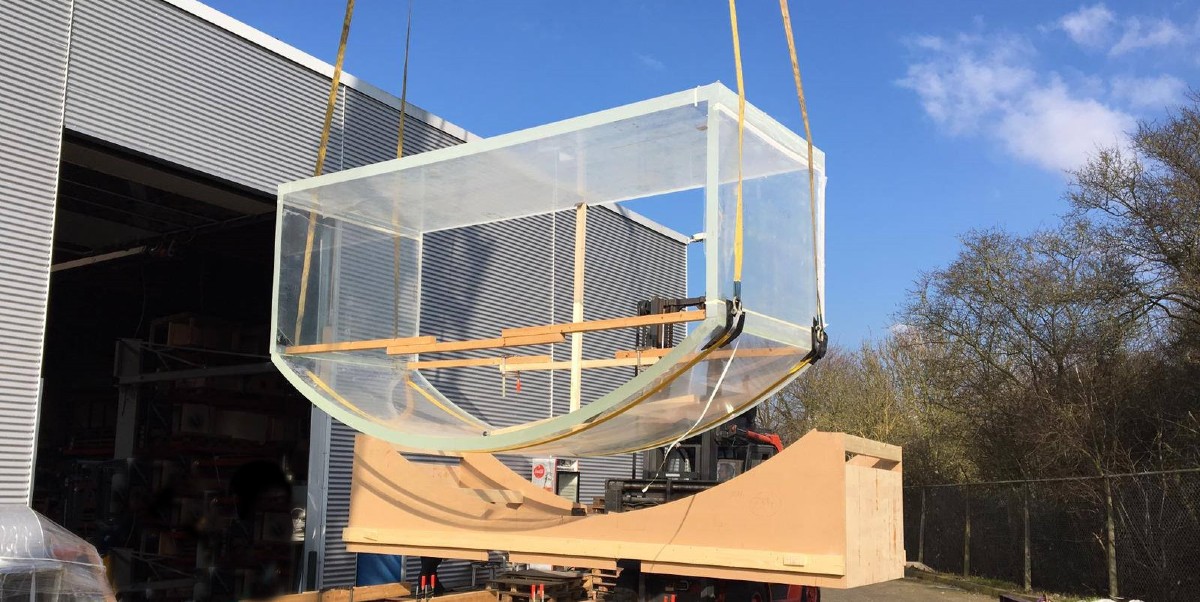 Why Plexiglas?
Color fidelity:
Light shining through Plexiglas® is virtually not filtered. When availing (white) glass, there is light distortion to a greater or les- ser extent. White glass provides no higher translucency than float glass. Not in the least does white glass possess the transparency of Plexiglas®.
Specific density:
The density of acrylic glass is close to that of water. Thus, light refrac- tion and with that optical distorti- on are significantly weaker than it is the case with glass tanks. The density certainly makes its presence felt in terms of the total weight. Plexiglas® is only half as heavy as ordinary glass.
Heat insulation::
The thermal conductivity of Plexiglas® is substantially lower than of ordinary glass. Among the benefits are energy savings and in the case of cooled tanks the isolation quickly makes itself positively felt.
Break resistance:
Thanks to the high degree of flexibitity, acrylic glass is more break-resistant than ordinary glass. This not only proves to be an davantage with regard to po- sitioning and maintenance.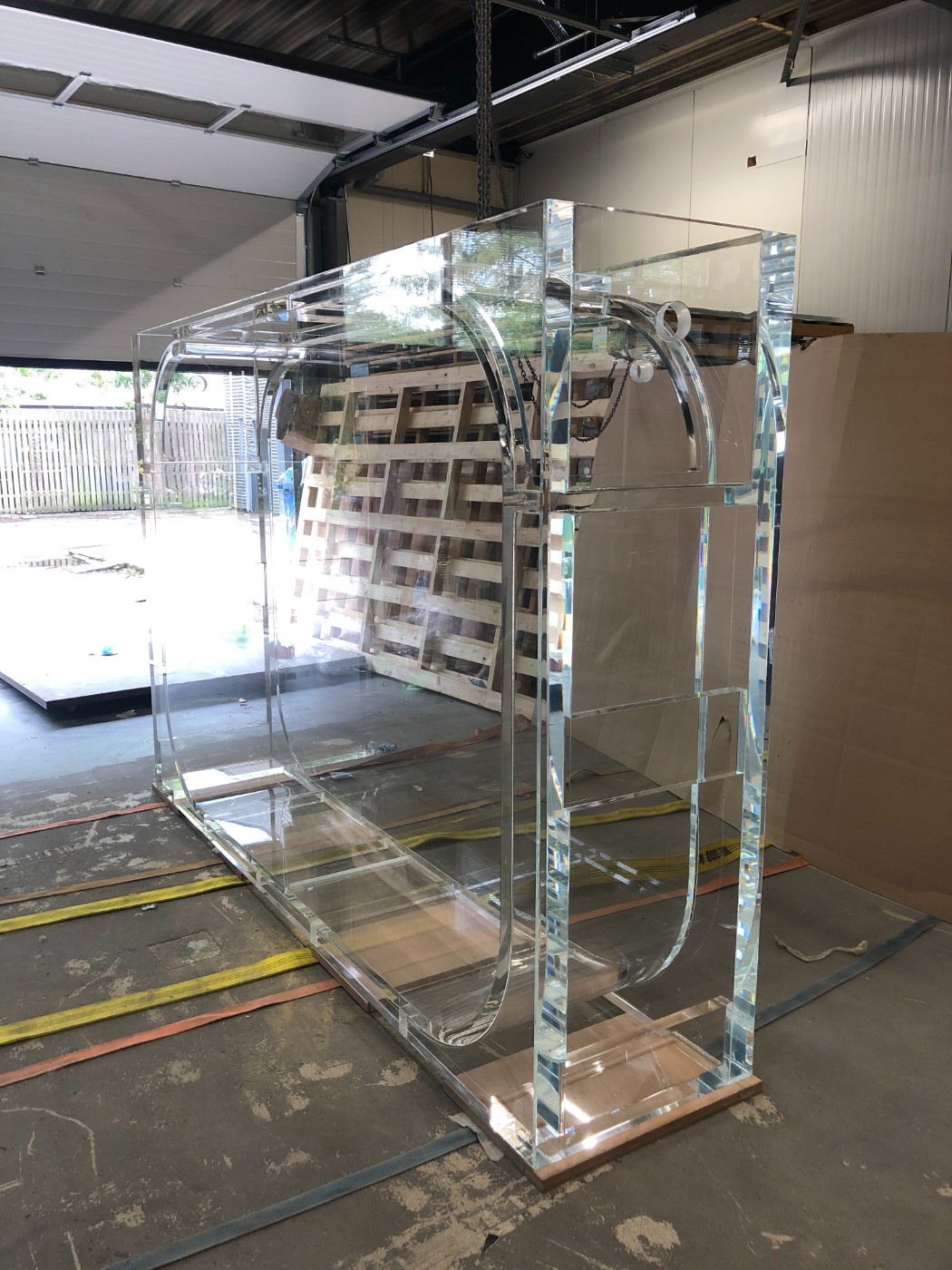 Deformability / Workmanship:
Whether cylinder, ellipse, conca- ve- or convex-bent segments, there is no limit to the deformabi- lity of acrylic glass.
Durability:
Specific multi component glue guarantees a permanent, bubb- le-free and transparent conjuncti- on of the glue seams. The 30-year weather resisitan- ce warranty privides you with a durable high-end product.
Please allow us to advice you directly.
MAKE YOUR DREAM COME TRUE!
Acrylic tanks by Schuran an individual manufacture
Outer dimensioning and shape according to your wishes
Implementation of inlet and outlet construction, drillings and milling grooves etc.
Internal and external filters suitable for your tank
Lacquered lighting screens and gravel covers in any desired color (RAL)
And much more...